How it works?
Connect Your Site
CodeGuard aims to make connecting your website and database a seamless process. There are minimal credentials you'll need to be up and running.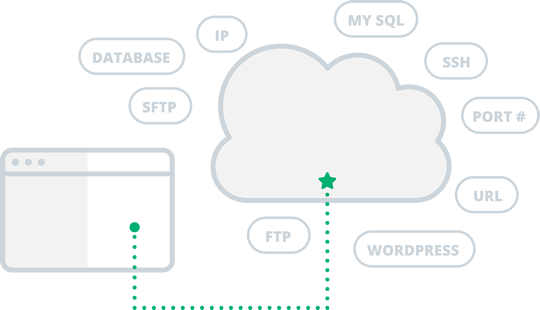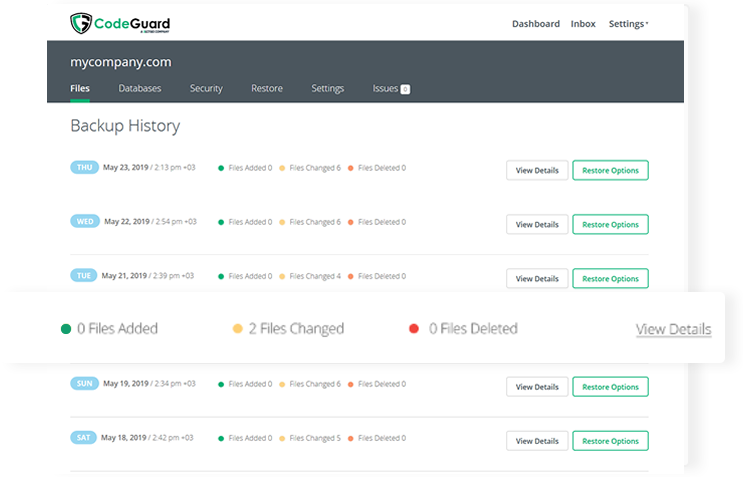 Backup Innovation
CodeGuard keeps track of all changes made to your website. After the initial backup, future backups are differential. We save you storage space by only saving changes made.
You choose how long you keep your backup history. By default, your site is saved for 90 days with an option to keep your entire backup history.
Patented Monitoring
CodeGuard doesn't allow anything to slip through the cracks. We detect any changes and you'll receive notifications from us instantly. You control the settings so you're only updated on what matters to you.
Additions, modifications, and deletions between each version of your website can be viewed in your dashboard.
MalwareGone™ removes persistent threats from within your website by utilizing prior backups stored in CodeGuard's cloud.
In addition to change notifications, CodeGuard instantly alerts you in the event that viruses, trojans, rootkits, spyware or other malware appear on your site.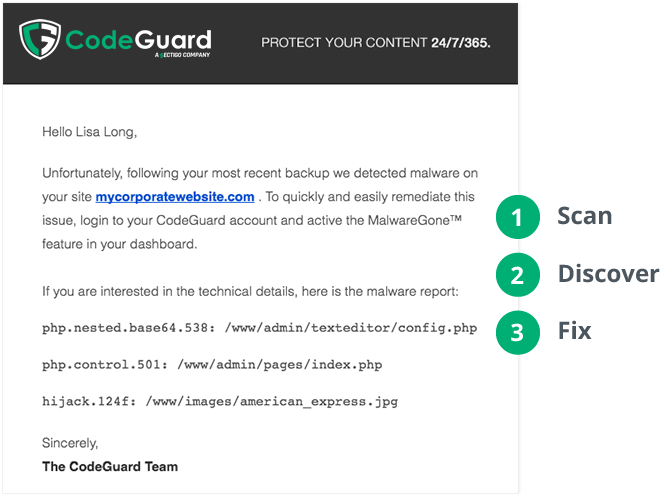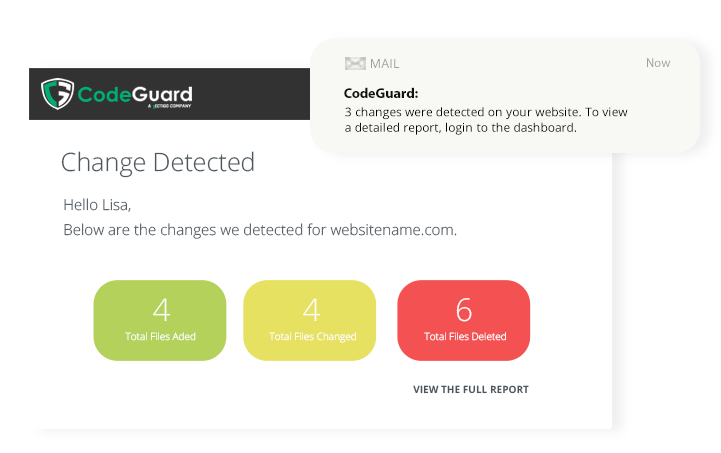 File Change Detection
CodeGuard has built-in technology that automatically notifies you if there are any additions, modifications or deletions between each version of your website. If there is a change of your site, we will send you a ChangeAlert™ email to inform you of what has been modified.
Intelligent Restore
Protect yourself against malicious hacks and internal mistakes. In the CodeGuard repository, access every backup complete with a datestamp and detailed information on each change.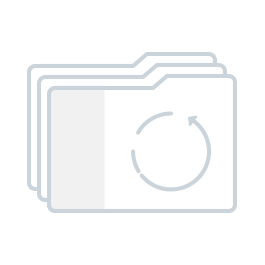 Restore All Files
Restore your website by replacing all of your current content with content from a backup.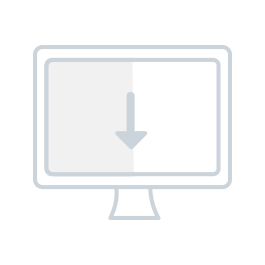 Download Zip
Manualy restore by requesting a zip file of an entire backup or selectively download specific files.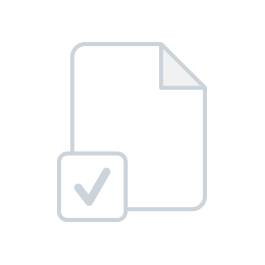 Selective Restore
Select specific files and folders to restore.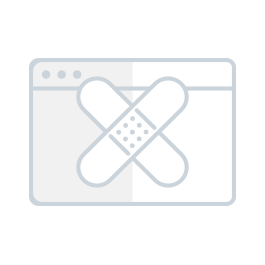 Automatic Recovery
CodeGuard's MalwareGone™ functionality will automatically scan, discover and fix threats your site encounters.
Get Started With CodeGuard
The fastest, most reliable website backup service, which tracks all of your changes daily. CodeGuard scales to your business and your client's business needs.
Learn more:
https://clientarea.hostasset.net/index.php?rp=%2Fstore%2Fcodeguard&fbclid=IwAR2j6EAn-Ye_-wN_OgDjTkMwXRbGpGRQryOR5dmHsGN350pBzliJeTBIa3E